January 03, 2014 | Posted by :
twilkins
|
Uncategorized
|
Comments Off

on The Carl Maurer Team Has Record Year in Home Sales
»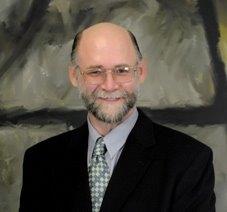 Bushkill – Thomas R. Wilkins, CEO of Better Homes and Gardens Real Estate Wilkins & Associates announced that The Carl Maurer Team successfully closed $25.96 million in home sales for 2013.
Carl Maurer, Assoc Broker, is the founder and head of The Carl Maurer Team.  Maurer is the leading foreclosure specialist for Monroe, Pike, Carbon counties and other surrounding areas.
Said Wilkins, "According to the Pocono Mts Assoc of Realtors MLS system, Carl Maurer alone, sold 286 listings, and when combined with his sales, totaled $25,967,000 in closed home sales."  Maurer has been with the Wilkins organization since 1996.  Said Carl Maurer, "When Tom told me what the total was, I really didn't believe it.  Appreciate, these are all $50,000+ sales so it's a lot of work on our end.  I complement my team who enabled me to post such numbers."  Maurer has been the top sale associate for the Wilkins organization for the past 12 years.
In addition to receiving Sales Person of the Year awards, Carl Maurer, along with his team, has won national recognition through the Better Homes and Gardens Real Estate franchise.  In 2012, they were #1 in sales for a team and Maurer himself placed #2 in sales of foreclosed properties nationwide.
And what's The Carl Maurer Team's prediction for 2014?  According to Maurer, they are positioned to have another record breaking year in 2014 based on the number of registered homes they have in Equator, which is the platform used by foreclosure specialists.  In addition to having a volume of inventory going into 2014, Maurer now handles Milford, Dingmans Ferry, Mount Bethel, Wind Gap and Bangor.
Maurer's clients include Fannie Mae, Freddie Mac, Bank of America, PNC, NRT and a host of national, regional and local banks and "other" specialty lenders.
The Carl Maurer Team not only handles foreclosures, but also residential sales throughout the Pocono region, primarily handling those major developments in the Bushkill and Lehman Township areas.
Other members of The Carl Maurer Team include Donna Sorrentino, licensed personal assistant to Carl Maurer; Dennis Farrelly, Realtor, who handles BPO's lock up, securing of their listing inventory and monthly reporting; and Caryn Centini, Realtor, acting as buyer's agent for the team.
Better Homes and Gardens Real Estate Wilkins & Associates Bushkill office is open 7 days a week and is located on Route 209 in Echo Lake.  Visit them online at www.wilkins1.com or email Carl Maurer at cmaurer@wilkins1.com .